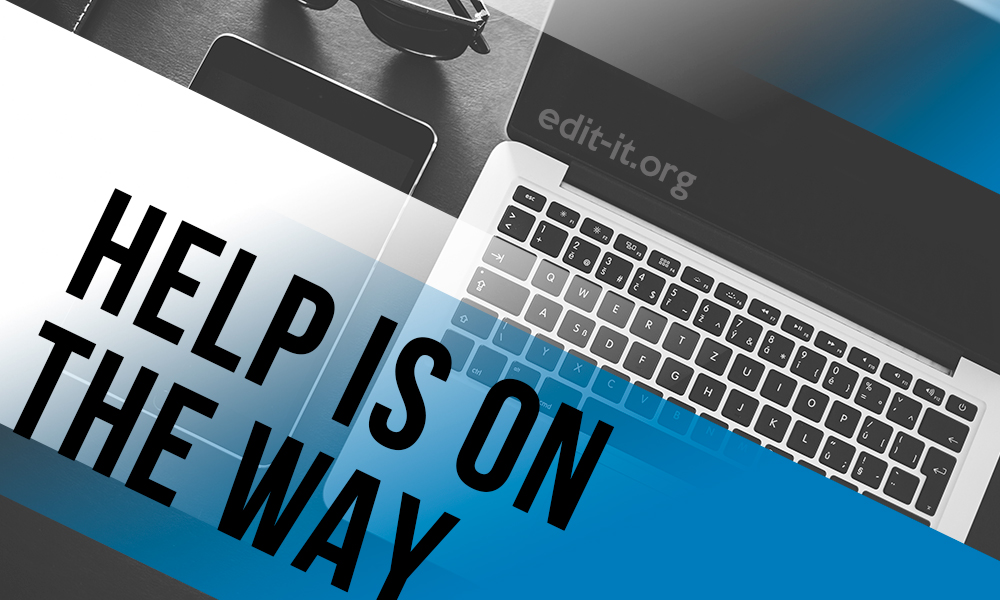 The importance of clear and fluent English is high nowadays. Either you need well-written speech or correct text for your work, you must be sure about grammar. Our company can assure you and guarantee the best results you can imagine. If you need an essay or paper, you have the text that needs to be corrected or reworked, our editors are always ready to help you. Get editing and proofreading from our company and be sure that your work will be done fast and for a reasonable price.
Our staff always work hard to improve our services and conditions. And when it comes to orders, you should know that our writers are doing their best to satisfy all your needs. You get qualified support at the comfortable time for you.
Copy editing vs proof reading: what's the difference?
Many people think that the proofreading and copyediting are the same things. Is that so? Let us find out. First of all, let us start with copy editing. This can give you a bright description of who are copyeditors, what they do and what is copy editing in general. But without a good example, it is still hard to understand the meaning of this service.
So, let us imagine the situation: you are writing the book about healthy food and you are about to finish it. You want to be sure that everything is ok before you will send your manuscript for publication. From this part, you order copy editing of your plot. Another word, copyeditor will be the first reader, who will open and read carefully your book (a copy of your future book). And not just open. He (or she) will make your manuscript look perfect and easy to read.
The work of copyeditor consists of:
Finding and correcting grammatical, spelling, punctual mistakes.
Looking at the plot and corrects issues globally ( content and structure, consistency, accuracy and anomalies and so on)
Dealing with illustrations to your book
This job is serious and needs a great knowledge of language and the aspects of life. The person, making the job preparing your book and will make sure that readers would have the best experience while reading your story. Here's the useful article for you: http://edit-it.org/blog/editing-or-proofreading-choose-your-service
The other thing is proofreading. To have the clear view of what is this you must take a look at dictionary meaning first. As you can see, copy editing and proof reading are similar, but there is a strong difference.
Returning to our example, the turn of proofreading comes after you get your book from copyeditor and the material is ready to publish. You order proofreading just to be sure that everything is polished and no more mistakes left. He (or she) can correct only awkward mistakes and revise the plot before it's mass production.
Both services are essential for everyone who wishes to become a good writer or want their manuscript to look perfect. Our website provides those services and even more at any time you need.
Other posts in this section:
Proofreader vs copyeditor: is that a hard work?
It is an important job, after all. You must be good at grammar, know the punctuation and spelling perfectly and have knowledge in many aspects of life. Also, you must be very attentive to see every mistake, every single diversion of a text.
The perception of the book is on copyeditors conscience. He is responsible for every part of the text, it's adaptation, even it's illustrations. The author gives the idea but the copyeditor shows the right way of its expression in the text. If you think that you are ready to bear this cross, you may try to edit some text for your friends. Or you can order best cheap proofreading service for you and compare with your variant.
Working as a copyeditor or proofreader is hard because you have to check many texts of different types. It can be a book, a research paper, a content from a website, an essay after all. The text can be of any thematic: engineering, accountant, science or fantasy, cooking or chemicals. No matter what it is, you must adapt to it fast and give perfect results. It can be challenging, but the more intricate the job, the higher salary awaits.
Also, it is a long-term work, which must be ended as fast as you can. Hundreds of pages can take a few weeks to be revised and corrected. Add here decoration and combining and you will get two or three weeks of non-stop work. Plus, the final revision takes some additional time. Professional online essay proofreader of high quality will do his best to do your text faster than anyone else.
Your personal features can be the key to become a good copyeditor or proofreader. Think about the next: if you are ready to work hard, you know enough to adapt quickly and you are fast enough to avoid deadlines – this means you have great potential in this job. Also, this article can help you: http://edit-it.org/blog/essay-editing-services-how-to-improve-writing
Still need help with copyediting proofreading?
No matter how good you are at mastering language, there are always be other people, knowing far more than you. It is not bad, vice versa it is good for you because you can always rely on specialists. Our company is making everything to earn the trust of their customers and ensure them, that they will get brilliant results anytime they need. Both, copyediting and proofreading are essential for good writers, and our editors know about these services everything.
No matter how hard it seems, it would be easy for us to help you because professional PhDs are revising your text. Our website provides best services you can find on the internet. And 24 hours support is ready to answer your questions or take an order from you. Our services are fully confidential, fast and 100% accurate for a reasonable price. If you wish to order something, you can easily do this on our website. Choose us to guarantee the stability and reliability and you surely would return to us and commend us to your friends and relatives.
Popular posts: