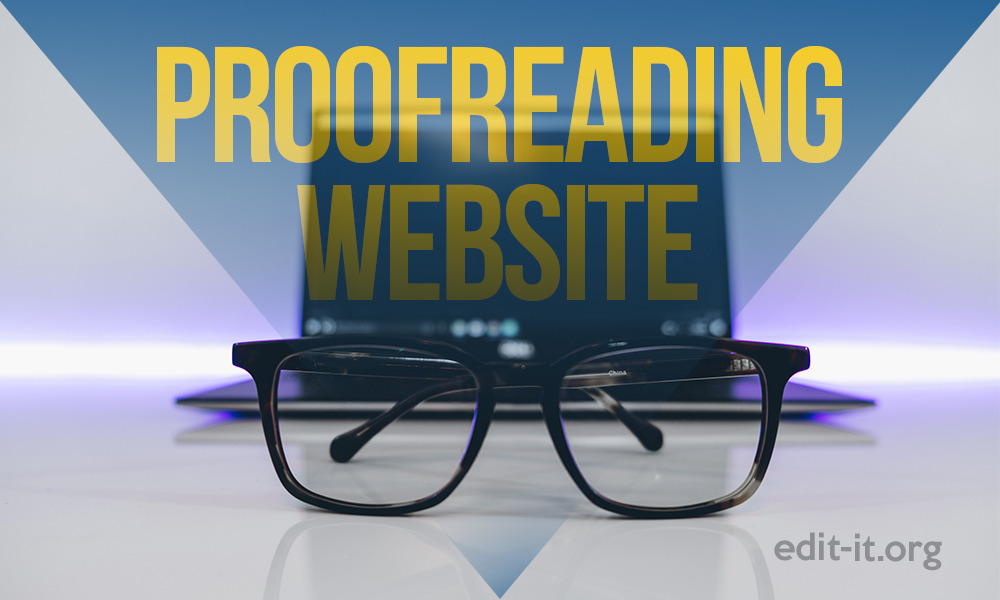 Bram Stoker once said: "We learn from failure, not from success!" Well, although it is definitely true for human life in general and our self-development as a personality in particular, I really doubt that any webmaster running a commercial or informative website will be happy to learn such a life lesson, when it comes to the failure of his cherished web project. Nowadays, when competition on online market is becoming tougher and tougher day by day, and every new unique viewer, as well as new higher rank in the search engine results rating may be considered as a small but important personal victory for a webmaster, even the minor mistake may cost you a success of your online child. Many website owners believe that reliable hosting with fine uptime, advanced technical facilities and good search engine optimization are the three pillars that support any successful project. Although it's definitely true, still every site owner, copywriter and SEO specialist should keep in mind that modern online industry is slowly but steadily moving from so called 'content for machine' towards 'content for human', which implies publication of materials more interesting, useful, relevant and attractive for the user. Here we approach to the key point of this blogpost. When it comes to the high-quality written content, the devil is always in a detail, so even the minor misprint, spelling error, missed comma or stylistic inconsistency let pass by the tired eye of copywriter may become a real catastrophe for your online project. Therefore, more and more website owners are starting to ask themselves quite a natural question: 'where to proofread website? '. Indeed, the Internet is peppered with numerous freelancers and websites offering essay, academic paper and even dissertation proofreading services, but proofreading site is much more complicated and complex task not everyone would dare to assume. Today we are ready to offer solution for this problem. Our expert online editing company is happy to introduce our new unique super service on proofreading websites online.
Website Proofreading: Plastic Surgery for Your Content
Website proofreading is generally a complex process that includes accurate revision of written content and fixing of misprints, grammar, spelling, lexical and punctuation mistakes, as well as minor stylistic inconsistencies on all the pages of your site. Actually, your site will undergo a real plastic surgery, in course of which we will literally cut out all extraneous parts, add everything that is missing and make sure that every single sentence and paragraph is composed and written to the highest standards of modern English. In general, such editing surgery will relive the content of your website of the following 'cosmetic defects'.
Misprints
When it comes to the written content, there is one general principle every editor is familiar with: misprints appear everywhere and in every text, usually closer to its second or last third. Are you surprised? Well, here is a simple example: if you typed 'proof reading website' instead of 'proofreading website' in your search request, it's already a misprint. The misprints aren't actually indicative of one's writing skills and usually reflect author's tiredness or distraction during preparation of content rather than poor grammar or punctuation knowledge, so are made by both native and non-native speakers with similar frequency. Sometimes the misprints may be even quite funny, but despite their relatively innocent nature, they can cause a serious damage to the website, especially when found on the banner ads, headings and other elements that usually catch the eye of the viewer. The only one efficient remedy to get rid of those writing parasites is a high concentration, time and some special skills that a good editor usually develops after several years of professional experience.                  
Mistakes and Blunders
Well, if misprints are just a kind of relatively harmless but annoying stooge guy, then the mistakes and blunders are the real heavy guns that already have a bullet with your website's name on it and can kill the good image of your online project with a single marksman's shot. The mistakes may be of grammar, spelling, lexical nature, et cetera and are often associated with low competence in the user's conciseness. Yes, most mistakes are made due to the lack of attention, in the 'autopilot mode' or simply by accident, but you won't explain it to the hundred thousands of your visitors, will you? By ordering our website editing service, you can be perfectly sure that all these grammar, spelling and lexical black sheep will be carefully detected and fixed by our sharp editing scalpel.
Punctuation Marks
Oh, well, here we got to our favorite! Punctuation rules always have been a scourge of many both native and non-native speakers, so it's quite a frequent case when punctuation errors literally go out of control. Our special weapons fast response proofreading team is ready to arrive to the punctuation crime scene in a matter of minutes and neutralize all the perpetrators in your text, including the missing comma habitual offenders, armed and dangerous colons and dashes, insane exclamation points and ellipsis and the cruel serial killers known under alias of quotation marks. After proofreading by our expert team standing guardian over law and order of your punctuation, you can be sure that your written content will perfectly comply with all the rules and principles of English punctuation.
Stylistic Infelicities
Perfect style of writing has always been indicative of the competent professional, although unfortunately stylistic infelicities are often found in the various texts especially in those published online. Our expert proofreading team consisting of the qualified professionals with flawless academic background most of who possess PhD or Master's degree in English are ready to check your content for compliance with stylistic requirements and edit it according to the highest standards of style. After our expert revision, your content will be a real super-style fashion statement.    
Make Appointment with Editor for Your Website in One Click
Our online proofreading clinic is open 24/7, so you can always make appointment with our expert editor for your website just in few clicks. In order to contact our round-the-clock support team and agree the details of your order or just get more information on the services we offer, click on the online chat window or send us your e-mail to the address you may find on the home page of our website. We offer flexible pricing policy with cool loyalty programs and discounts for our regular 'patients', so feel free to contact us and arrange your website a plastic surgery!