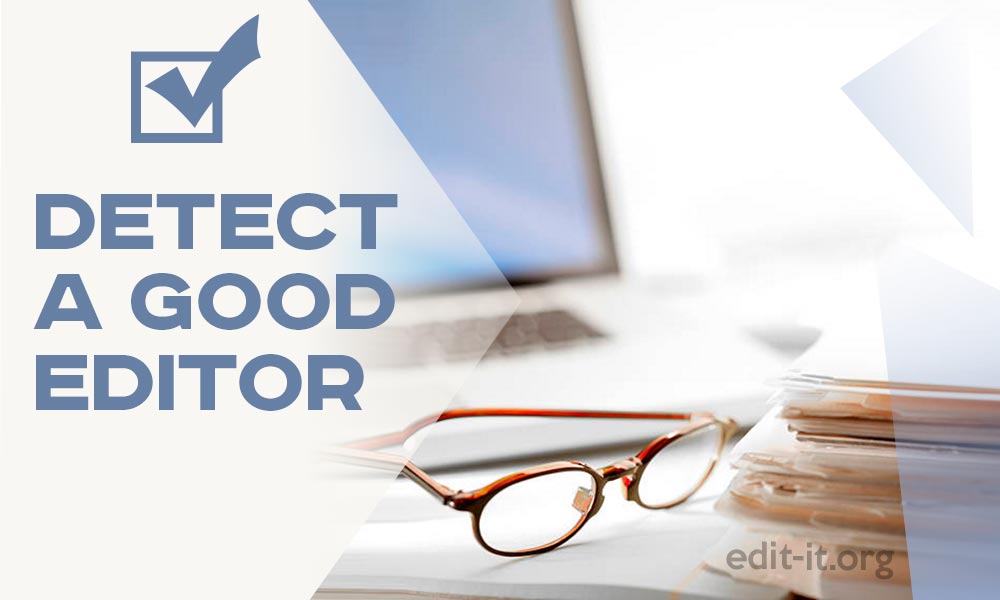 Writing a dissertation is a complicated process, which requires not only good writing skills and proper knowledge of the topic, but also excellent proofreading abilities. Some students find it hard to deal with the latter. Therefore, one of the ways out is to find a good editor to polish your paper to perfection and make your professor satisfied with the results of your work. Good editing of such a complicated academic paper as dissertation is as vital to success as a driving test for a young car-driver. That is why you need to be sure that your dissertation does not only follow the requirements of your instructor, but is also readable and up to the point. The style of writing is as important as the content of your paper. Dissertation proofreading is something every student needs to succeed in the academic career and get a degree. It is the last step that every student should go through in order to be sure that their efforts were not in vain.
The process of dissertation proofreading involves several essential tasks. A good editor should be able to edit a dissertation mechanically instead of spending long hours trying to find a clue what to do next. The first step in dissertation proofreading deals with changing the wording that might be incorrect or not up to the point. The editor should also correct all spelling, grammar, punctuation and formatting mistakes in order to succeed in his/her endeavors. On a deeper level, qualified dissertation proofreading includes a thorough revision of the paper to ensure that the thesis of a dissertation is stated clearly and that the paragraphs and sentences in the paper organically fit the thesis statement. The essence of a dissertation is to properly lay out the sentences and clearly state your point of view for the reader to be able to make sense of it. All this leads to an assumption that writing a dissertation is not enough as it should also be edited before submission with much skill and professionalism.
Additionally, dissertation proofreading should reflect the knowledge of the editor and follow the issues that are included in the paper. Therefore, an editor should be able to insert some questions or comments about the issues reflected in the paper if they happen to be incorrect or imprecise. This is also necessary in case some statements in the paper do not follow the fundamental requirements for the dissertation, for instance, if they are doubtful or questionable.  Good dissertation proofreading should involve editing of the formatting and citation style including MLA, APA, Chicago or some others. This is an essential function of every editor. Quality dissertation proofreading is an essential step that every student should take before the paper is submitted to the instructor. Appropriate proofreading of a dissertation can make all the difference if you want your paper to be accepted.
The good news is that the above steps of dissertation proofreading can be avoided if you find a good editor that will help you to do the job correctly and without any additional efforts. If you are looking for a good dissertation proofreading service, we recommend you to use the services of our company. Check our website to find out more information about the services we provide. We guarantee that you will be fully satisfied with the work of our editors and we are proud of not being one of those scam websites that put profit over the quality of proofreading. In case you are in need of a quality revision of your paper and improvement of the dissertation you have written, we are eager to help you for a relatively low price. Professionals working for our website will make efforts to ensure that your dissertation is accepted by your professor and submitted in the best condition ever. Be sure you have found the right place to have your dissertation edited and revised with much precision, skill and expertise in the specific discipline.
If you still have any doubts, read on to find out what distinguishes our website from the similar companies offering dissertation proofreading services. Here is a list of privileges you will get from using our service:
We employ only professional world-class editors holding Master's or PhD degrees.
We employ editors only from English-speaking countries, which ensures the top-most quality of editing services and overwhelmingly positive feedback from our customers.
The quality of every dissertation edited by our professionals is thoroughly checked to ensure satisfaction of our clients.
Our editors are trying to work on the academic tone, structure and flow of students' writing for the paper to be accepted by your professor.
Our editors understand that it is difficult to write in a second language. That is why our company's goal is to help international students with their dissertations to reach appropriate academic standard.
Our professionals know exactly what your professor wants to see in your dissertation.
Additionally, we provide round-the-clock customer support to our clients. In case you have any questions, you can always contact our team to leave a feedback or share your concerns. 
Finally, we provide all kinds of services including plagiarism check, punctuation and grammar correction, formatting improvement and amendment of references.
With that said, you can be sure that we will help you to get the highest grade for your dissertation and eradicate all English language flaws in your paper. Besides, the overall academic tone of your paper will also be greatly improved by the team of professional editors working for our company. Most importantly, we are trying to make sure that the end result follows the highest university standards and is free from plagiarism or any kind of errors. We do not only have world-class editors that will assist you with any task you might be faced with, but also provide the best pricing policy for you to be satisfied with our service. Be sure that our editing specialists have appropriate qualifications and a wide experience in the sphere of dissertation proofreading. With the help of our professionals, your dissertation will sparkle like a diamond practically in no time!
Check our website to learn more about the kind of services we provide and make a final decision!