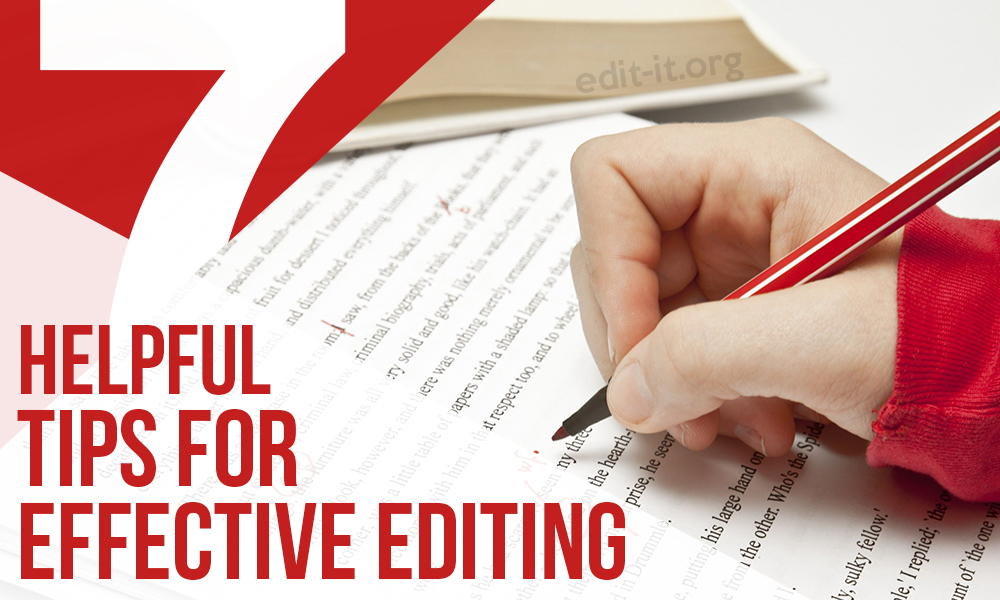 Being in need of an expert that would help with studies, many students choose to turn to online companies offering different services for learners including professional editing and revision. Our company Edit-it.org has been working in the sphere of editing for more than 7 years and has a reputation of true professionals that can handle even the most difficult tasks. Proofreaders and editors who work for our company have solid knowledge in the majority of university disciplines and are ready to share their expertise with students by improving their essays, papers and dissertations. Services of our skillful revisers and editors can be easily ordered by visiting our website, sending a paper with necessary instructions and making payment. The proofread work will be available after 12, 24 or 48 hours as agreed.
Proof reading and editing services greatly improve student's papers
Essay writing is an inevitable part of the educational process. Students complete this kind of assignment almost every day during the whole period of their studies in college or university. However, very few youngsters enjoy the process of essay writing, for most of them this task seems dull, boring and time-taking. Still, researchers say that essay writing is an important activity that can have certain benefits if treated with due diligence. The benefits that arise from regular essay writing are:
Focusing on a particular topic given by the teacher for writing a paper, a student will have profound knowledge on the topic in question;
Making an investigation to write a thesis and develop arguments to support one's own opinion, a learner will polish their exploring skills;
Of course, verbalizing ideas into words that should be clearly understood by the reader will develop student's writing skills and abilities;
Essay writing evokes interest in the process of getting all-round knowledge on the subject.
Once the paper or essay is written, it should be thoroughly revised and edited. Not all students realize the necessity to proofread and edit the paper but without careful proofreading they cannot expect to get an excellent grade for their piece of writing. Some learners who run out of time prefer to use editing services of reliable websites to have their work edited and corrected. For those youngsters who wish to revise and edit their paper or essay by their own forces, here are several tips on how to proofread an essay successfully:
More posts in this section:
1. Use a logical approach
Before making correction, writing of the essay should be finished. Reading the text word by word and sentence by sentence a student should carefully examine the work and correct the mistakes. Analytical mind can be very helpful in the course of proofreading.
2. Stay away from any kind of disturbance and focus on the work
A student should be very attentive while proofreading and editing their project. To do this work effectively, a learner should be focused only on the process of reading the text and correcting errors. For maximum concentration a learner should find a quiet place without any noise or other interference in order not to miss any slight mistakes. It is recommended to do proofreading and editing at least in an hour after finishing writing a paper. Before proceeding to the stage of proofreading a student should have a break, go for a brief walk or in any other way refresh themselves. If a learner faces problems with concentration on editing, it is better to use academic proof reading services of professional editors who will do this job without difficulties.
3. Work with one aspect of editing at a time
A student has to check their paper in terms of different aspects such as spelling, typos, confused words, punctuation, syntax, vocabulary, correct terminology. The main thing here is to check the work for errors according to each of these aspects one by one but not all at once. Looking for all kinds of mistakes simultaneously a youngster will very quickly get tired and disorientated overlooking wrong spelling and punctuation marks. So, the whole process of revision will be ineffective and lose its sense. To find out unusual punctuation marks, read this post: http://edit-it.org/blog/15-punctuation-marks-you-probably-dont-know 
4. Be impartial and do not get attached to the text
It is probably the most difficult point of self-proofreading as a student knows the content of the essay perfectly well. Reading it once again while editing a learner will recite the sentences by memory as he / she knows how the story goes thus overlooking mistakes. A youngster may also get attached to their paper not willing to make essential changes in the text. So, if a student encounters problems with this point and cannot proofread the essay efficiently, it is better to call the best editor or proofreader for help as they will be truly unbiased.
5. Use a reliable dictionary to check and correct errors
While writing an essay or article it is natural that a student is mostly focused on the content of the work and can easily omit typos, confused words, commit mistakes and so on. All these mistakes will make a bad impression on a teacher that is why it is important to know the tips on noun learning, check every word in doubt and consult a dictionary in case a learner is not sure about its correct spelling.
6. Consult with a qualified editor
If a student is not well-experienced in proofreading and editing, he / she can contact our proofreader online and ask a professional editor for advice and assistance. A well-trained expert will check the text for errors and correct them giving advice on how to improve the paper. Examining the text after professional proofreading a student will know their typical mistakes and will be able to eliminate them in future writing.
7. Have a short break
The process of revision and proofreading requires much effort and attention so it is necessary to have short breaks while correcting mistakes in a paper. A student should rest for a while whenever he / she loses concentration and becomes inattentive in order to notice all blunders. To discover inspiration for further work, read this text: http://edit-it.org/blog/10-amazing-secrets-writing-tools-to-find-lost-inspiration
So, it is clear that essay proofreading is no less important than essay writing itself as estimation of student's skills and knowledge depends on the content and literacy of their work. With these 7 tips, dissertation editing and proofreading will become more achievable for any student.
There are situations when a young person feels the lack of time and cannot perform fast academic paper editing. Fortunately, our company offers top-class editing services that are provided by well-versed specialists. Ordering our service a student will get a text that is totally free from all types of mistakes, typos and discrepancies. Also for a rather reasonable price a youngster will obtain a plenty of free time that can be used for more important business and personal affairs. No need to worry about paper proofreading any more as we are here to help you with this task.
Other popular topics: